If you want to feel like you are always on vacation, check out a Crystal Bay property for sale in the Lake Tahoe area. Living Lake Tahoe can help you pick the perfect Crystal Bay Property for Sale and make the entire buying process hassle-free.
Why a Crystal Bay Property?
Crystal Bay is a located on the north shore of Lake Tahoe. It is quite small in population, but abounds in pristine surroundings. It is represented by an extremely diverse cultural and business community.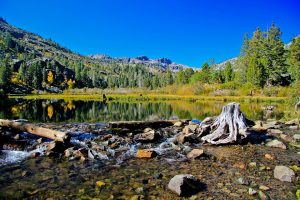 The communities are close to many summer and winter sporting activities. You will have plenty of leisure activities at your fingertips, some of which are biking, fishing, snow skiing, hiking, and boating. Crystal Bay also has several parks, two golf courses, and the Sierra Nevada College, a four year accredited college.
In Crystal Bay, you will find the best mountains for hiking and beautiful clear blue waters. About one-third of the lake lies in Nevada, while the other two-thirds are in California. You can swim and do plenty of water activities in the summer, as the surface water can warm to 68°F. If you are a winter person, there are many ski resorts and the annual snowfall averages 40 feet, with snowpack averaging 20 feet.
How to Choose the Perfect Crystal Bay Property for Sale?
Finding an ideal Crystal Bay property for sale can be an arduous task. Living Lake Tahoe is run by Alvin Steinberg, a reputable local real estate agent, who is an expert in the Real Estate market in Lake Tahoe and Incline Village.
You can also see what kind of properties are for sale, simply by searching the Crystal Bay Property for Sale section of our website. Here you will find prices and pictures from a certain Crystal Bay property for sale. You can even do a virtual tour of a particular Crystal Bay property for sale.
If you want to be part of one of the most amazing communities in the United States, Living Lake Tahoe will help you achieve it. So, give Alvin a call or contact him if you want to live in a place where every day feels like being on vacation.
Choosing a Crystal Bay property for sale will provide you all the amenities you've been dreaming of.