Do you have your eyes on some lakefront Crystal Bay homes for sale? Whether you already have a target or are still scouting, knowing the numbers and facts behind Crystal Bay real estate can help ease your decision making process.
You will definitely find impressive lakefront Crystal Bay homes for sale that can serve as your vacation home. Crystal Bay and Incline Village have distinct neighborhoods denoted officially as subdivisions. You should choose the neighborhood you want to live in based on your lifestyle.
This information is important and you should consult with local real estate professionals such as Living Lake Tahoe to guide you. If you want to buy a vacation home for instance, the Ski Way Subdivision would be great. Its location off Country Club Drive and its closeness to the beach and Diamond Peak makes it a vacationer's dream.
Different kinds of lakefront Crystal Bay homes for sale can be found in the subdivisions that are popular with vacationers. There are attached condos and standalone mansions on extensive acres of land. If you want to live close to your neighbors, you can buy a Crystal Bay property for sale in areas such as Alpine Terrace and Mountain Shadows that have high-density condo properties.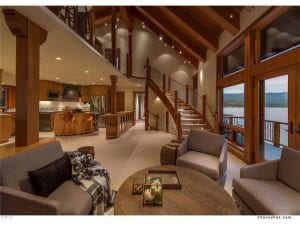 About half of homes and apartments in Crystal Bay are vacant. This is significantly lower than the occupancy rates of most neighborhoods in the United States. It can, however, be explained by the fact that some homeowners in Crystal Bay bought their properties to serve purely as vacation homes. The vacant homes are therefore occupied during certain seasons of the year.
Crystal Bay is in the top tier of neighborhoods in the United States when it comes to the level of luxury offer the average property especially the lakefront Crystal Bay homes for sale. According to Neighborhood Scout, the median property price is $994,636 while the average rent is $3,198.
One added advantage of buying one of the lakefront Crystal Bay homes for sale and making it your vacation home is that you can later make it your retirement home. The neighborhoods tick almost every box you may want for a place to retire. There is virtual no crime and you get to enjoy an amazing quality of life given the several opportunities the area offers residents and travelers to have fun.