Several Tahoe homes for sale hit the market every year and finding one that fulfills all your wants when you have so many options to choose from might be a challenge. The Tahoe area has different communities and homes that cater to pretty much every lifestyle.
The best North Lake Tahoe homes for sale, for instance, are spread over the Dollar Point and Carnelian Bay neighborhoods. Here, you will find people enjoying a calm laid back lifestyle next to pebbly serene beaches in homes surrounded by a lot of greenery. If you are inclined to a more active lifestyle, you may want to move a little South.
The neighborhoods of North Lake Tahoe, Sierra-at-Tahoe, Zephry Cove, Kingsbury, Northstar Resort, West Shore, Truckee, and South Lake Tahoe all have unique characteristics that make them attractive to different people. If you are currently looking at Tahoe homes for sale, you should definitely weigh the kind of lifestyle you want to live against what each neighborhood has to offer.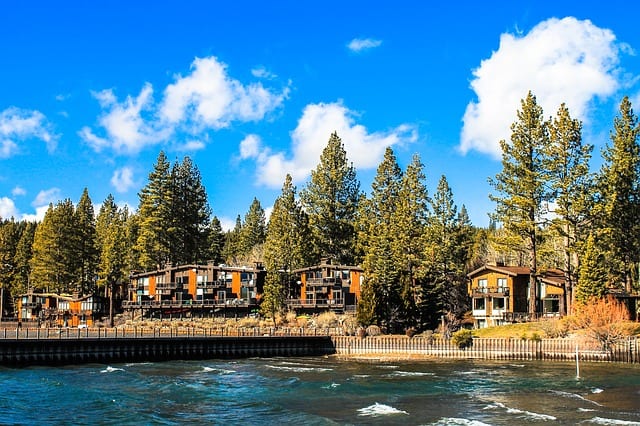 Making the best decision can be made easier by having someone who knows the area inside out guide you through the process. This site has an excellent collection of Tahoe homes for sale that you can snatch up immediately. If you want to get the most value for your money, you should definitely consider getting in touch with the people who are on the ground.
This site is run by real people with verifiable experience helping people check out and close deals on Tahoe homes for sale. While you can search for Tahoe homes for sale and get what you want by just navigating through the property listings online, if you want to talk to an expert, do not hesitate to call Alvin Steinberg who is the proprietor of Living Lake Tahoe.
You can reach out to  the team directly using the contacts displayed on the footer or on the Contact Us page of this site.  Alvin Steinberg has extensive experience in both Nevada and California real estate and he carries a CRS (Certified Residential Specialist) in both states. His experience in the local real estate market spans over 4 decades. If you do reach out, you will find his knowledge, help, and experience invaluable as you look for Tahoe homes for sale that match your wants and needs.