You should always do due diligence before you spend your hard earned fortune on a real estate property. Part of doing due diligence is seeking out recent real estate market reports from unbiased sources and comparing the data with the information your local real estate agent tells you.
Most real estate agencies publish their own market reports using their own data. The reports are often localized and focus on the communities they serve. You can expect that most reports published by local real estate agencies will focus more on the rosy side of things. If you want to get the complete picture, you should look elsewhere.
Luckily for you, there are data sources you can turn to for information on various real estate markets in the United States. The only drawback is that the data is often for bigger geographical areas and is not as localized as those of local real estate agencies. Nonetheless, the data can be very useful and will give you a more complete picture of the real estate market you are targeting.
At the national level, you should check out data from the US Census Bureau. The US Census Bureau publishes a quarterly report on residential vacancies and homeownership. Some of the data points covered by the report include rental vacancy rate, homeowner vacancy rate, homeownership rate, median asking rent for vacant-for-rent units, median asking price for vacant- for-sale units, and housing inventory estimates, among others. You can also find some useful data for counties and neighborhoods on the census.gov website but the data is updated annually and not quarterly.
For real estate market reports by metro area, Zillow Research is a very reliable source. The reports are very up to date since most of them come monthly. Lake Tahoe falls under Reno, Nevada metro area. You can filter the reports by metro area here.
A significant number of home buyers in Lake Tahoe turn them into vacation rentals. You may want to check both the local and national data on the performance of vacation rentals. For national data, you can turn to Statista. For local data, you can turn to local travel industry players. You can find such data by just googling "Lake Tahoe vacation rentals market report."
About Living Lake Tahoe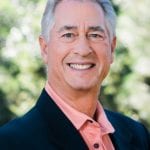 Living Lake Tahoe is a real estate agency that helps buyers, sellers, and renters navigate the Lake Tahoe real estate market. They have extensive data and information on the local real estate market since they are based in Tahoe fulltime and have operated there for decades. Alvin Steinberg, the head of the company, has over 40 years of experience as a real estate professional.